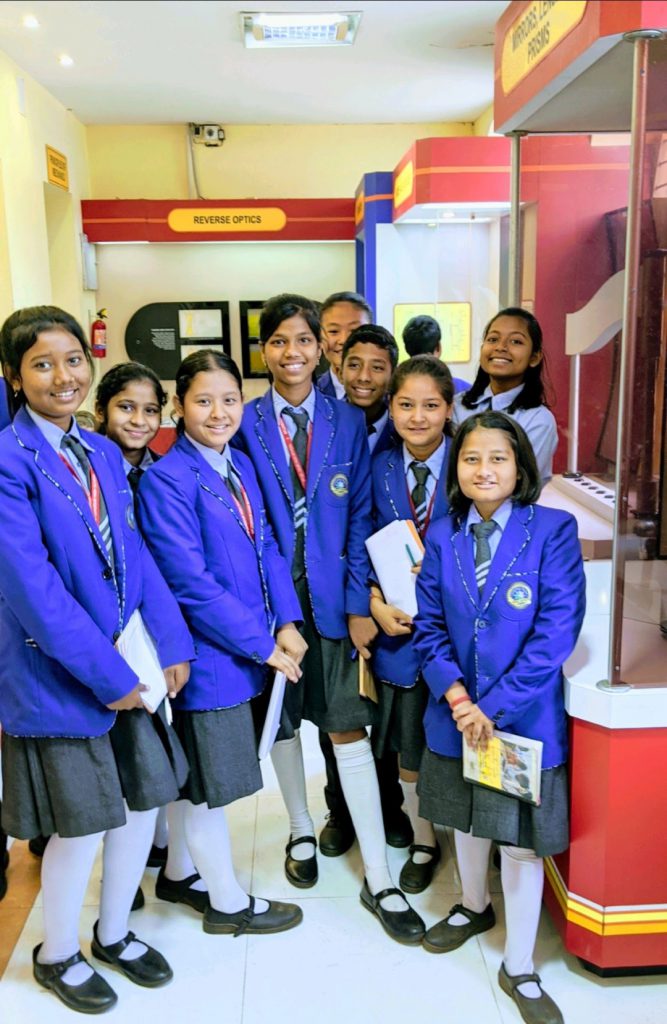 Our newly remodeled buildings are designed with spacious classrooms with the latest technology in teaching aids. The labs are well equipped providing the students with an opportunity of "learning by doing". Regular co-curricular activities both Inter & Intra school like dance, drama, quiz, declamation, debate, recitation, painting etc. are organized to draw the best in each child. Besides this, the students are also exposed to a wide spectrum of activities like Karate & Aerobics – along with the usual Cricket, Football, Hand Ball, Kho-Kho, etc. in the school's sports arena which is ideal for all sports and games. There is a separate Kindergarten branch adjoining the main building exclusively for the tiny tots to enable them to have total freedom and exposure to form acquaintance with life which is beautiful and full of mirth. Here, learning and fun go hand in hand. Workshops and seminars are an integral part of the healthy package provided by the school. Morning assembly of the school is a reflection of our rich cultural heritage.
Technology is fast becoming ubiquitous and an educational environment is no exception. We, at Splendour strive to make learning more creative, interactive, and information driven by providing students with computing facilities, with updated computer curriculum and teaching aids. The opulent Library at Splendour is also one of a kind – providing students with access to a vast repository of resources, including books and periodicals. Multiple copies ensure that resources are easily available for reference in the library and trained staff are always at hand to assist students – which makes it easy and possible for students to borrow books at any time of the day.
At Splendour, students develop leadership and team skills, pursuing their interests through diverse activities. From Sports and Debates to the famed Splendour Club, the various events reflect the wide range of personal and professional interests of our vibrant, student community. Activities are student-driven and new initiatives are always welcomed. From cricket to football, athletics to Karate – students can stay fit in any way they choose. Excellent coaching facilities allow them to hone their skills and Splendour teams have won much acclaim for their performance in such activities. Besides, the Intra-school / Inter-school matches and Sports Day give the students ample opportunity to exhibit their talents and skills.